At the Sustainability Management Association we like to have fun. We find that creating a lifestyle of sustainability changes our lives for the better. So join us at any of these fun events!
Comedy Show March 2nd from 7pm – 9pm, Chico Women's Center 592 E. 3rd St. 
Purchase tickets here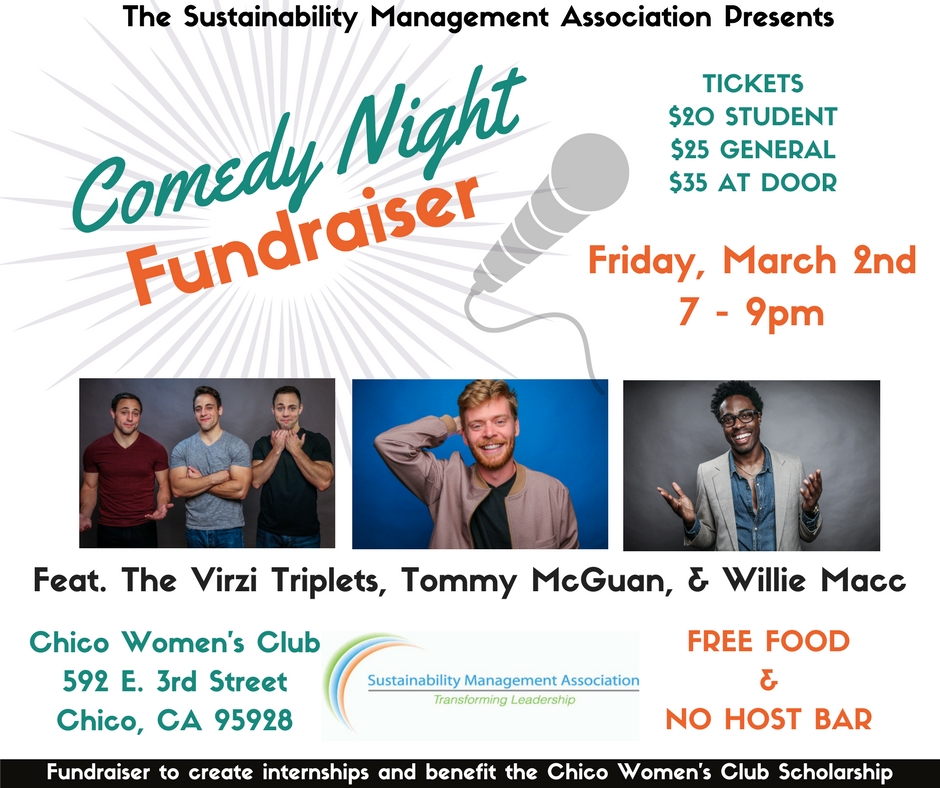 Make a Social Impact and Take the Strawless Challenge
Take the challenge go strawless and eliminate one time single-use plastic straws.
If you are a business, would you consider offering straws on demand?
For the rest of us, let's bring our own straw (BYOS) with some very cool resuable products that you can find here. Join the challenge to win free prizes from Chico Bag and Klean Kanteen! Join the challenge at http://www.strawlesschallenge.com
Network with the Members of the Sustainability Management Association
Follow us on social media:
Twitter and Instragram @smapartner
Facebook and LinkedIn @sustainabilitymanagementassociation